To edit a sale, go to the Sales page and click on the 3 dots on the right side of a sale. Click on Edit and you will be routed to the sale edit screen.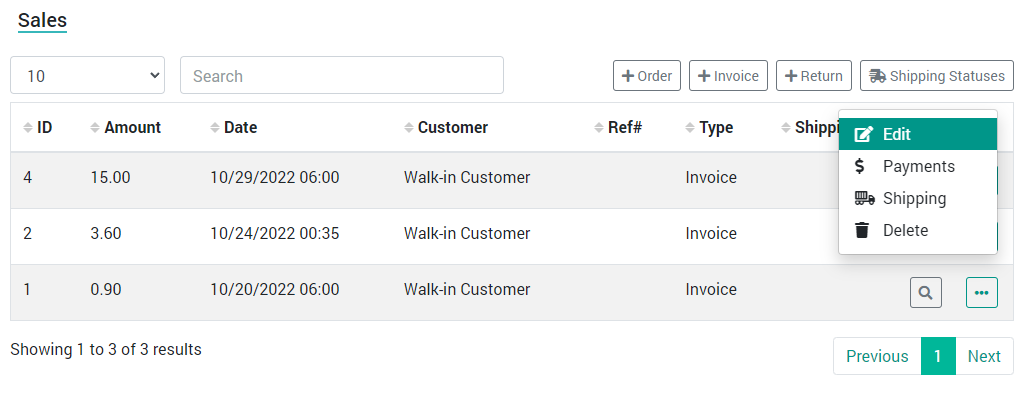 On the edit sale screen, you will see a sales form similar to the PoS screen but with slight differences.
This edit screen has a left sidebar which has some additional fields:
Ref#: An optional reference number which you can use to tag the sale with.
Date: Date of the sale which can be changed here.
Note: Optional note for the sale.
Image: Optional image which can be anything related to the sale, like a physical receipt or order form.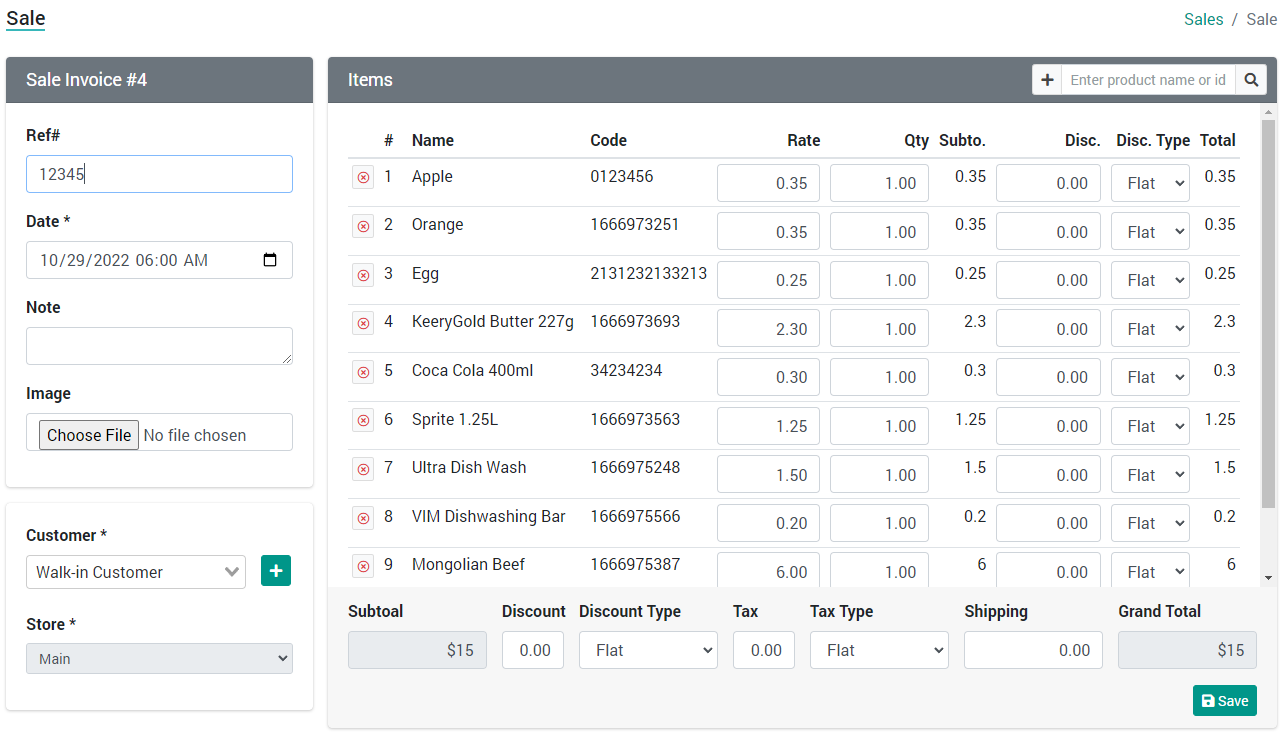 You can add or modify sales items, customer, pricing and discounts etc on this page. You cannot change the store for the sale though, if you have saved the sale in the wrong store, you need to delete it and create a new one with the correct store.