Company setup page asks for some basic company information. There are some required fields which are mandatory for setting up the PoS system fro you. You will be presented with this form right after you signup. If you need to, you can change these information later also.
Company setup form has the following fields:
Name: Your business name .
Email: The company email address.
Phone: Company phone no.
Address: Official address of your business.
Country: Base country of your business.
Logo: A logo of your company.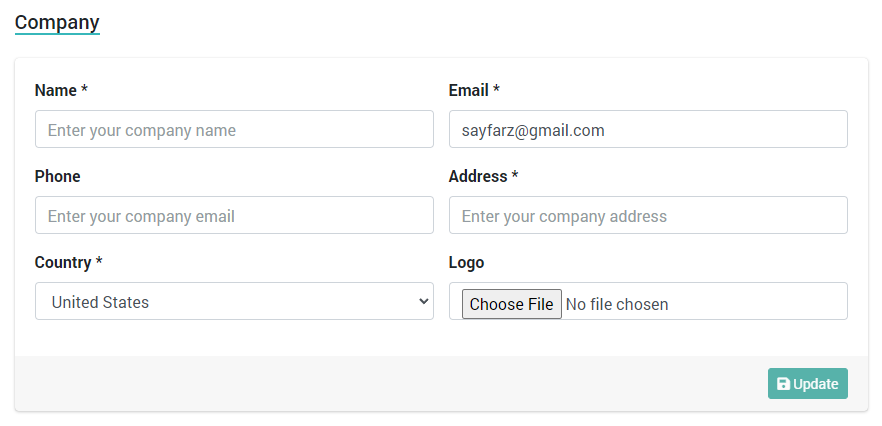 These information appear on various place in the app for example, invoice and receipts.
Note* You need to be the owner of the company to change these settings.